…
...
Dive
| | |
| --- | --- |
| preface | |
| class | grid-row grid-gap |
Dive
In April 1985, FDA approved the first vaccine to prevent the most common cause of bacterial meningitis in children, Hemophilus influenzae type b (Hib). This pathogen was responsible for 12,000 cases of meningitis among U. S. American children each year, of whom 600 died. Many survivors suffered blood infections and long-term neurological damage. FDA licensed a new vaccine, Hib conjugate (Diphtheria toxoid-conjugate), in December 1987, for use in young children. This vaccine induced antibodies against the Hemophilus pathogen more effectively than the previously licensed Hib polysaccharide vaccine. OBRR scientists had designed the conjugate technology for Hemophilus polysaccharide. The new vaccine was recommended for children 18 months to 5 years of age. A second Hib conjugate vaccine (Diphtheria CRM [197] Protein Conjugate) was licensed in 1988, and a third conjugate vaccine received a license the following year. Robbins and Schneerson developed the polysaccharide-protein conjugate vaccine for Hib.
Robbins was the recipient of numerous awards during his long career including the prestigious Lasker Award in 1996 for the Hib vaccine that prevented meningitis in children. The Lasker Award is bestowed annually to those who have made major contributions to medical science.
Dive
Span
Dr. Rachel Schneerson (left) and Dr. John Robbins (right).
Dive
| | |
| --- | --- |
| preface | |
| class | grid-row grid-gap |
Dive
Dr. Robbins was also the Sabin Gold Medal winner in 2001 for hispivotal role in the development of Hib conjugate vaccine, which is now used throughout the world. The use of this vaccine led to a dramatic decline in the number of infants and children suffering from meningitis and other systematic infections such as osteomyelitis and pneumonia. He received theWorld Health Organization Children's Vaccine Initiative Pasteur Award (with Dr. Rachel Schneerson) in 2006, and Thailand's Prince Mahidol Foundation Award for Public Health in 2017 (with Drs. Anderson and Schneerson).
Info
Dr. Robbins worked in Building 29, Rooms 120 and 122.
Dive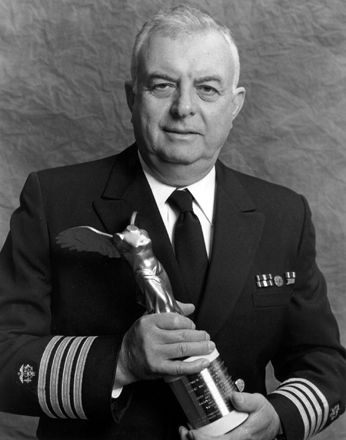 Span
Dr. John B. Robbins holding the Albert Lasker Clinical Medical Research Award.
...
Overview
Content Tools
ThemeBuilder